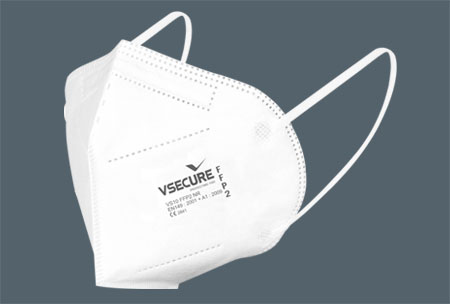 ABOUT VSECURE MASK
VSECURE is an ISO 13485:2016 certified medical device division of V-Access India Pvt. Ltd, commenced its operation in mid-2020 with installed capacity of 6 million FFP2 masks per year, presently delivering product to India and abroad. In this short duration, the company has established world class production facilities with focused quality parameter, which confirms to the requirements of Good Manufacturing Practices which has been in conformance to the requirements of WHO (GMP-WHO).
The FFP2 mask confirms to the requirement of Bureau of Indian Standard (ISI) and European standard (CE).

5 Layer Filter Technology
VSECURE FFP2 mask is made of total 5 layers out of which 2 layers are melt blown, 2 layers are polypropylene spun bond and a hot air cotton for high filtration which effectively filters more than 94% of Bacteria, Dust, and Airborne particles of more than 0.3 microns.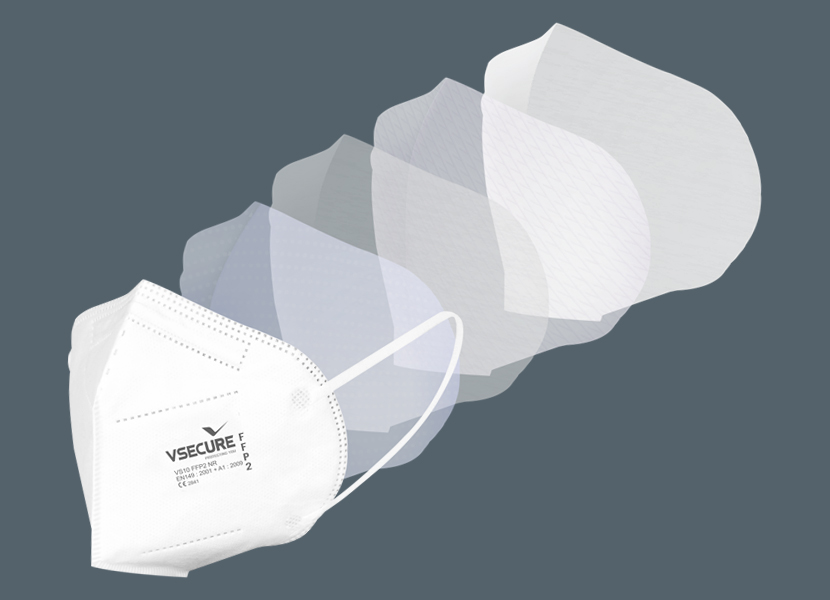 FFP2 Mask Styles
VSecure has come up with an Ear loop and Head loop face mask which are designed to take the pressure off the ears.
The Loops of FFP2 masks are soft, round and latex free which are ultrasonically welded on the mask with the built-in wire which perfectly fits and takes the nose profile, thus sealing the mask on the face aptly, yet again providing extra barrier for viruses.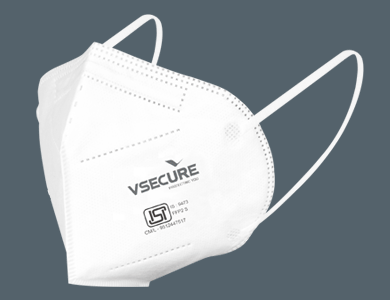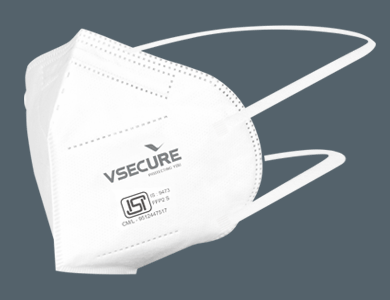 VSecure FFP2 face mask has a skin-friendly fabric which absorbs sweat & moisture making it perfect for long-wearing hours against harmful Pathogens, Airborne irritants, Dust, Allergens and Pollens.
With breathable fabric, flexible ear loops and easy-fit nose wire, this mask provides close facial fit with a strong seal around the nose and mouth ensuring high efficiency and comfort needed for long-wearing hours.